I want Philip Glenister on my cracker, John Simm on my ice cream, David Tennant on my pasta, and Dylan Moran on my cake.
Throw in Rupert Graves, Benedict Cumberbatch and Tom Hiddleston there, then the dinner is served.
I'm a Life On Mars addict and a Whovian.
Sci-fi is my religion.
"Remember always to be yourself. Unless you suck." -Joss Whedon
Other shows/series/films I love: Mad Dogs, Sherlock, Firefly, Serenity, State Of Play, Exile, Blackpool, MD House, The IT Crowd, Black Books, Hidden, Single Father, Star Trek(TOS & the latest movie), LOTR, The Avengers, Whose Line Is It Anyway, and more..
Me and my fellow LoM fans want those lost years of Sam and Gene BACK.
Now watching: Doctor Who s7, Whose Line Is It Anyway? (US) / Trying to watch: Skellig, Supernatural, TTSS, Battlestar Galactica / Waiting for: Sherlock s3, Star Trek 2
Romy lives/works in Milano, Italia.
Twitter: coldsaint87
Philip Glenister Interview from the Radio Times.

CAN I JUST SAY I EXPLODED AT WHAT HE SAYS ABOUT JOHN SIMM. adfghgfdsa.

If there's any problems send me a message.

(You might have to click on each image then save it to view it properly, sorry!)
"Glenister has joked in previous interviews about being contractually obligated to work once a year with his Mars co-star John Simm (with whom he is genuinely close:"we were a double-act") …"
Whenever they talk about how much they're close to each other, it makes me so ridiculously happy.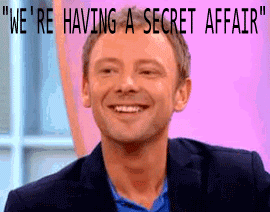 (Source: matthewinaditch)